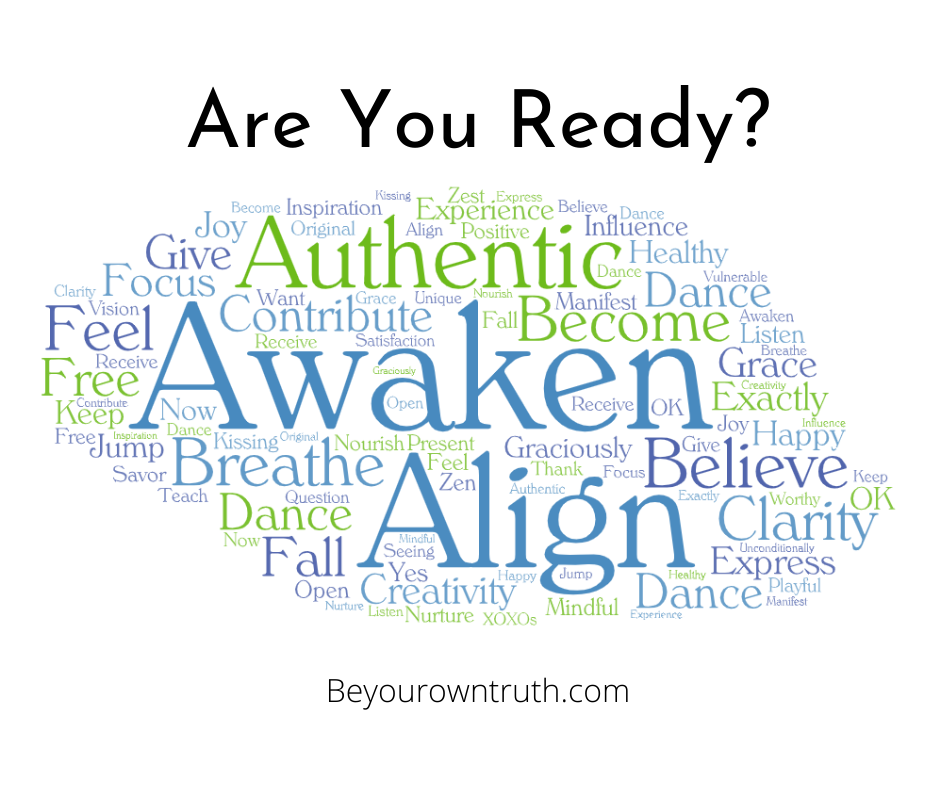 To AWAKEN, ALIGN, and be AUTHENTIC?
To BREATHE, BELIEVE, and BECOME your BEST self?
To CONTRIBUTE with unbridled CLARITY and CREATIVITY?
To DANCE DANCE DANCE?
To EXPRESS and EXPERIENCE the real you EXACTLY as you are?
To FOCUS, FEEL FREE and FALL in love with yourself?
To GIVE GRACIOUSLY and receive the GRACE you deserve?
To be HEALTHY and HAPPY?
To INFLUENCE through INSPIRATION?
To JUMP for JOY?
To KEEP KISSING when the party ends?
To LISTEN….?
To be MINDFUL and MANIFEST your dreams?
To NOURISH and NURTURE yourself in the NOW moment?
To be OPEN, ORIGINAL, and no matter what happens, OK?
To be POSITIVE, PLAYFUL, and PRESENT?
To QUESTION what is true for you?
To RECEIVE, RECEIVE, and RECEIVE some more?
To SAVOR the SATISFACTION of SEEING who you really are?
To THANK those you get to TEACH through your example?
To be UNCONDITIONALLY loved for your UNIQUE perspective?
To be VULNERABLE as you share your VISION with others?
To be WORTHY of everything you WANT?
To give and receive XOXOs? (or insert favorite "X" word here 😉
To say YES?
To find your ZEN and express your ZEST for Life?